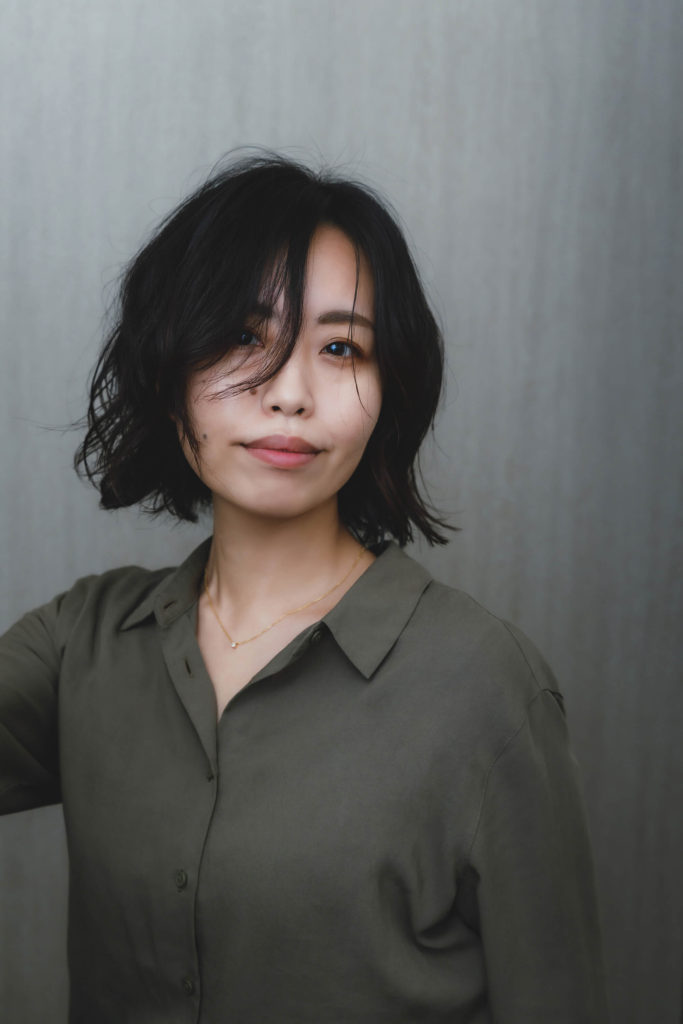 1982年生まれ。北海道札幌市出身・在住。フォトグラファー、ウェブデザイナー、美術作家。
自身で撮影した写真を切り抜き重ね合わせ、デジタル処理を施した「デジタルコラージュ」作品を制作。誰もが目にする現実の風景を再構成することで、非現実な世界でありながらも、現実・日常の延長線上に存在する世界であることを表現する。様々な企画展、アートフェアなどに出品するほか、依頼制作も多数手がける。


Born in 1982, live and work in Sapporo, Hokkaido.
Freelance photographer and web designer, also artist.
My works function as memory of the "reality" experienced.Overlaying pictures with
different times and spaces, my works have been processed digitally. The artist qualify my works as digital collages, made out only of the photographs I have taken.




個展







2012

「白の虚像」salon cojica、北海道



2014

北海道文化財団アートスペース企画展Vol.19 クスミエリカ展「ambivalence」 北海道文化財団アートスペース、北海道



2015

「FAbULOUS WALL featuring クスミエリカ」FAbULOUS、北海道



2017

「FAbULOUS WALL クスミエリカ展」FAbULOUS、北海道


「変転のコリドー」 ギャラリー門馬ANNEX、北海道



2019

「Polyhedron」ギャラリー門馬、北海道



2020

クスミエリカ個展 KIYOE GALLERY NISEKO presents,3rd Exhibition at Black wood Grill、北海道


本郷新記念札幌彫刻美術館(札幌市芸術文化財団)主催 わくわく★アートスクール2020「ファンタジー×リアリティ」 一般から公募した写真を用いた共同制作作品制作、および個展を同美術館で開催



2021

第30回 道銀芸術文化奨励賞受賞記念「クスミエリカ展」らいらっく・ぎゃらりぃ、北海道







グループ展、アートフェア







2014

クスミエリカ・白山郁美 二人展「Parallel」 space SYMBIOSIS、北海道



2016

「モーション/エモーション—活性の都市—」 札幌芸術の森美術館、北海道


「JRタワー・アートプラネッツ2016 夢・つなぐ風景」 プラニスホール、北海道


「ジ・アートフェア+プリュスーウルトラ2016」 スパイラル、東京



2017

「ART FAIR SAPPORO 2017(ギャラリー門馬)」クロスホテル札幌、北海道



2018

「3331アートフェア 2018」 3331アーツ千代田、東京


「Utopia & Chaos」 スパイラル MINA-TO、東京


「CASE: 10 -scape」 CIBONE CASE @ GINZA SIX、東京



2019

「VOCA展2019」 上野の森美術館、東京


「JRタワー・アートプラネッツ2019 若きstorytellers 北の絵画のいま」 プラニスホール、北海道


「アートフェアアジア福岡(ギャラリー門馬)」 ホテルオークラ福岡、福岡


「2+2 北海道・光州美術交流展 2019」第1期 ギャラリーレタラ、北海道


「ART TAIPEI 2019」 Taipei World Trade Center、台湾


「ART FAIR MONMA 2020」ギャラリー門馬、北海道


さっぽろアートステージ2020「キッズアートフェス」Zoomワークショップ&展示 札幌市民交流プラザ、北海道


「札幌ミュージアム・アートフェア(ギャラリー門馬)」札幌芸術の森美術館、北海道



2021

「SIX ARTISTS -夢の中の夢-」 Bunkamura Gallery、東京


「アートフェア東京2021(ギャラリー門馬)」 東京国際フォーラム、東京







その他








2014

北海道文化財団発行「北のとびら」vol.100 掲載



2015

Sapporo*north2 AWARD ver.SIAF2014 写真部門 最優秀賞



2017

札幌市教育文化会館主催、音楽劇「わが町」宣伝美術作品制作



2018

「BIOCITY」ビオシティNo.74 表紙他掲載


さっぽろ・こども情報誌「あそぼ」2018年8月 掲載



2019

月刊アートコレクターズ9月号「ようこそ幻想美術の迷宮へ」掲載


北海道立近代美術館の特別展「北海道151年のヴンダーカンマー」 メインビジュアル制作



2020

札幌市教育文化会館情報誌act36号 オリジナル作品制作・インタビュー掲載


第48回(令和2年度)札幌文化奨励賞受賞


第30回道銀芸術文化奨励賞受賞



2021

屋外常設作品の依頼制作 東京某所